Situated on the tip of the Furness Peninsula, Piel Island is a jewel that the traveller can stumble across and be won over forever, by this charming little fifty acre island. For it has a King, a Castle and a Pub, all steeped in history waiting to be discovered by you.
The Ship Inn is now open for fine traditional ales from local breweries, beers, wines and spirits to quench the thirsty traveller. In the new kitchen our chefs Steve and Nicola will delight the most discerning palette, with local line caught fish, fresh game and our meat is both born and raised on Piel or sourced from local Cumbrian farms.
During the winter season we will be hosting various speciality weekends including the following, Murder Mystery, learn to cook with guest chefs, gourmet dining, romantic and many more… If you can think of one to add or you wish to book the whole house for a house party please e mail.
We can organise seal watching trips and fishing trips on fully licensed boats.
The ferry to Piel leaves Roa Island daily during the summer season from 11 a.m. till 4:30 p.m. (subject to weather.)
Camping is available for £5 per tent and must be pre booked.
Gift vouchers  are available for meals and camping - The perfect present for any occasion! Call today for information.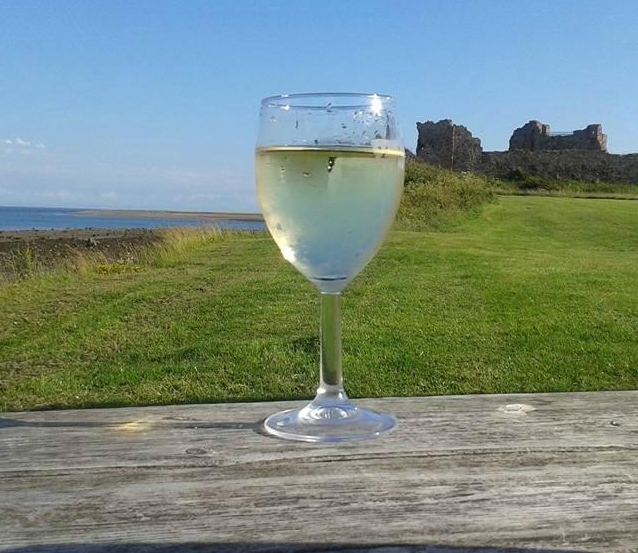 WHAT OUR CUSTOMERS SAY
Came to visit Piel and ordered early lunch , menu was brilliant and didn't expect such a choice given this is a remote island only available at right tides. The fish n chips were freshly battered to order. The wrap menu was great loved the Halloumi wrap. The Scooby Snack burger was amazing!!
The food was great quality and people were very friendly . Really enjoyed the few hours out

Lourhys

FOR MORE REVIEWS, CLICK TO VISIT TRIPADVISOR
..
Before getting on the ferry to Piel Island we asked the cafe (at Roa Island) if the Ship Inn did food. 'No, drinks only' came the response with an unconvincing smirk. After checking on here and seeeing food reviews we decided to risk it and head over hungry.. and thank god we did! The menu had a brilliant choice of food and what we ordered (mussels & fish&chip) was amazing, especially when compared to the cheapo looking sandwiches being served over at Roa Island cafe! Portions were huge and beautifully cooked. After speaking with the staff (who were delightful and very welcoming) sadly that wasn't the first time they have heard that!

All in all a wonderful trip to Piel Island, amazing lunch, wonderful atmosphere and even saw the king!

Anna T

FOR MORE REVIEWS, CLICK TO VISIT TRIPADVISOR
.