About Us


Situated on the tip of the Furness Peninsula, Piel Island is a jewel that the traveller can stumble across and be won over forever, by this charming little fifty acre island. For it has a King, a Castle and a Pub, all steeped in history waiting to be discovered by you.
The Ship Inn is open from Friday, 31st March for fine traditional ales from local breweries, beers, wines and spirits to quench the thirsty traveller. We currently are not serving food although this is something we will be looking into providing in the future. We would encourage all visitors to bring a picnic to enjoy as you watch the world go by from the tranquillity of the island.

The ferry to Piel leaves Roa Island daily during the summer season from 11 a.m. till 4:30 p.m. (subject to weather.) For more details and up to the minute information CLICK HERE for the Piel Ferry website, or CLICK HERE for Facebook

Camping is available for £5 per tent and no pre booking is required. Don't forget to bring your food – there are no shops to pop out to!
Please call or email us today for information.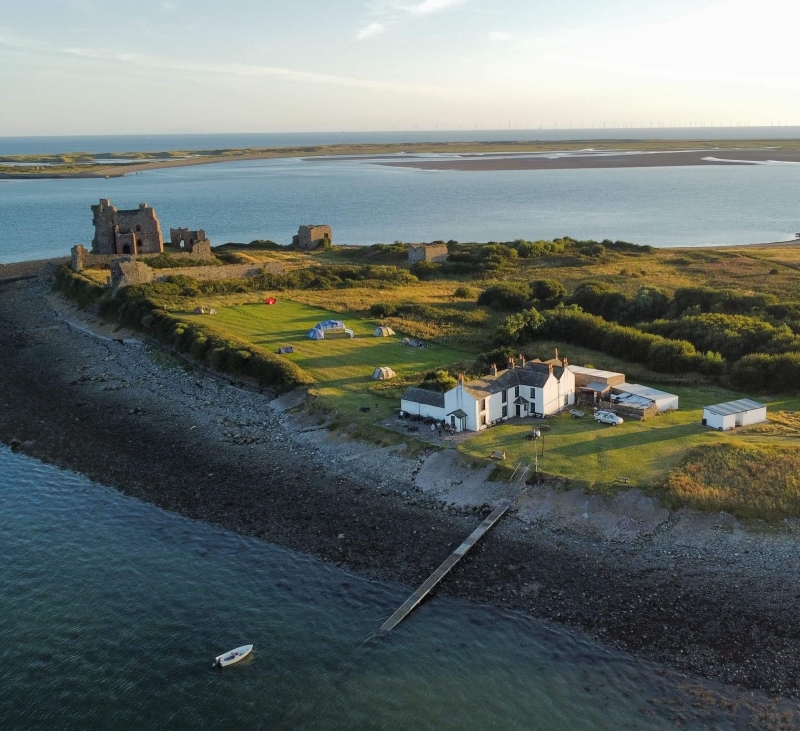 An Island steeped in History and Legend
Visit Piel and The Ship Inn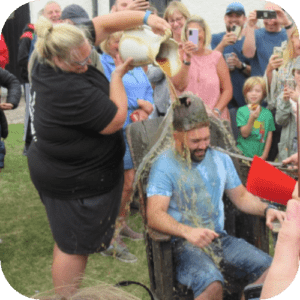 The official crowning by the Scarr family.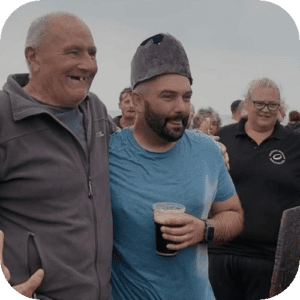 Post Coronation celebration with Rod Scarr, a previous King.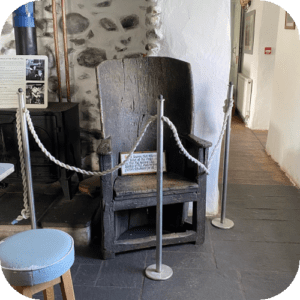 This royal throne of kings, this sceptred isle, This earth of Majesty, this seat of Mars, This precious stone set in the silver sea.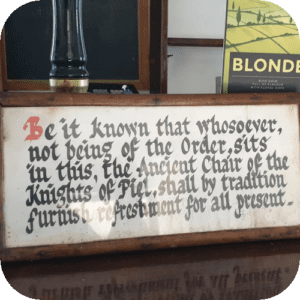 An expensive sit down for one not of the order!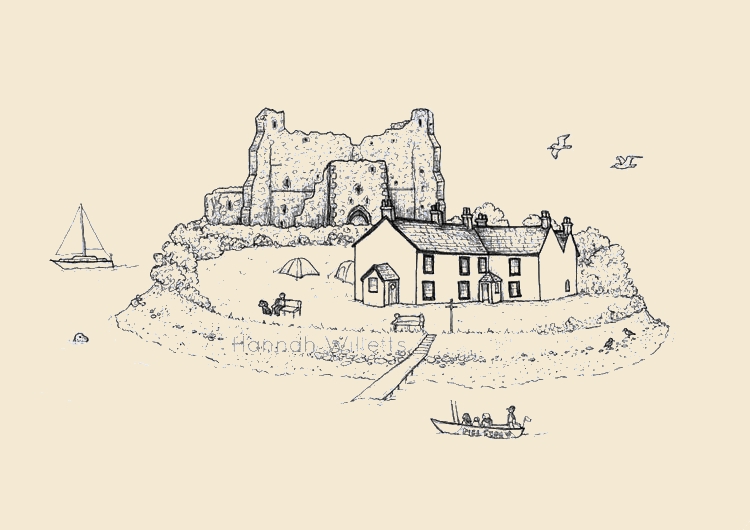 Illustration Credit: Hannah Willetts.
Getting Here

Train station: Roose (4 miles from Roa Island) – Barrow-in-Furness to Lancaster line. Car: Enter the postcode LA13 0QN on your Sat Nav which will take you to Roa Island where you can catch the ferry. There is a free car park situated by Roa Island Boat Club.
In high season (April to Sept), the ferry runs backwards and forwards daily Tuesday to Sunday 11am – 4.30pm (weather permitting) and costs £6.00 return per adult, £4.00 return per child and under 4's are free. If you are unsure please call Paul on 07798 794550
Opening Times

The pub will open for the summer season on Friday 31st March. We are open Tuesdays – Sundays 11am – 11:30pm